Below are testimonials from our customers rating us on a one to five jester hat scale.
Feel free to write your own review, and even send us a picture of how you've used our products. Just give us your invoice number and send an email with your comments and rating to customerservice@jesterapparel.com.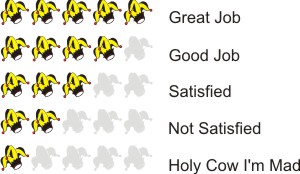 I am always happy with the work Jester Apparel does for me. They are great people to work with and do an exceptional job with a very reasonable price. They go out of their way for customer satisfaction and I will definitely use them again and again. Thanks!
Rebecca N.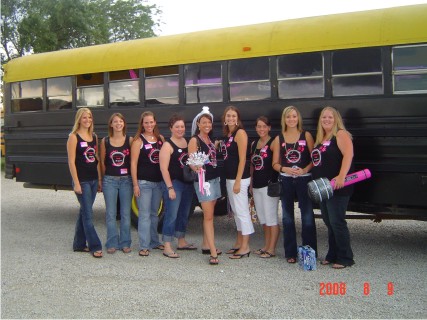 I always have the confidence that no matter what type of off-the-wall project I have, Jester will come through with no disappointments. I sometimes feel as if Jester Apparel grows and evolves along side with my business in order to fit my constantly changing needs. I feel as if Jester's successes are my successes and Live Action Sports successes are Jester's as well. The level of personal service is excellent. I've learned a lot about the printing business and how it relates to my company because Jester takes the time to explain how it all works. I've never considered using another printing company because they definitely rate a 5!!
Janet W.
LiveActionSports.net

We started using Jester Apparel, Inc. for community events in 2006. The customer service, quality, and pricing was second to none! We have continued to grow our relationship with Jester Apparel and give them a perfect score.
Amy T.
Panera Bread